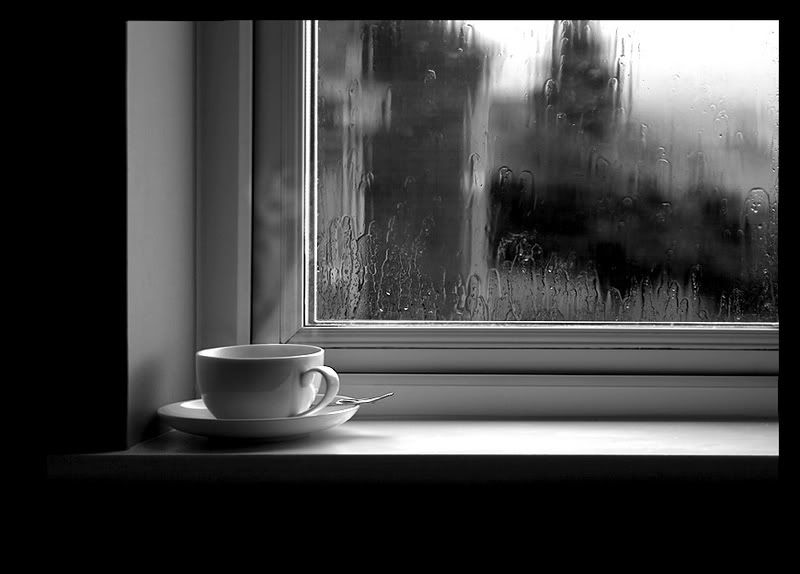 If I did not know any better, I would have thought there was a cloud hanging over my head all weekend.  Maybe it was the whole anxiety thing about going on vacation that made me feel so yucky, but somewhere on my way home Thursday night I must have had a black cat step in front of my car.  Actually now that I think about it, Thursday I avoided hitting a baby squirrel on the way to school and a red fox on the way home.  However, no black cat.
Friday was supposed to be a great day.  I brought the kids to school, and I wanted to clean the house and sew up a quick order.  Fed Ex delivered an important delivery nice and early, but to my disappointment it was the wrong item.  Frustrated I sat on the phone with customer service waiting for an RA number, and then waited again to get a hold of a salesman to order the item again.  Of course, I was charged twice until the item is returned.  Of course.  Then I sat at home going through my bank statements because my children's school told me that I had not paid on several occasions.  No letter, or official document was given to me.  Just a small note-it saying that I owe $120.00, which I knew was absolutely wrong.  However, they would not let the kids stay in school unless my balance was paid in full.  I know.  Absolutely unprofessional, ridiculous, and every other negative adjective you can think of, however I need them right now so I played along and by the end of my investigating proved that they owe me money.  Let's just hope I get it.
I did manage to get the house semi clean, however there was still wash to do, ironing and alot of sewing.  By the end of the evening, I was extremely anxious about my weekend, suspecting that I had taken on way too much once again.  To my surprise the doorbell rang, and the UPS guy stood there with his last delivery of the day, and it was the tank for iron that I broke on Wednesday.  Thank goodness.  I just hate to be without an iron.  Especially when I need to sew several heirloom items over the weekend.  Once you get used to a steam iron you will never look back.  I was also thankful that they sent me the right one, it fit, and my iron worked.  Yippee.
On Saturday, I took the kids to Toys R Us.  Nicolas got an award for being a Polite and Honest child, and I felt he deserved something special.  He was very excited about going, and since we don't go often to a toystore, I knew it would make him happy.  After that we went to SAMS and then quickly drove home as Olivia fell asleep in the car.
When I arrived home, my computer gave me alot of trouble, until finally all I got was a blue screen with alot of technical error messages.  Windows has been giving me problems ever since I downloaded that last IE.  Darn them.  I tried my best to figure it out, but after I wasted an hour I knew I needed to call a professional.  I decided to bring him my computer before I leave on vacation.  Thank goodness, I have a labtop as my backup.  I don't like being without a computer - not even for a minute.  
I at least managed to finish some sewing, which made me very happy.  Maybe I would manage to accomplish what I had set out to do.  Of course, that thought was just too good to be true, when my iron spit out a few good words at me, and then quit.  I could not believe it.  Oh well, there goes another $60 on repairs.  However, my hubby said it was time to get a new one.  Once those things reach 5 years of age they just become worthless.  So I searched on Sunday for a new one, and I did manage to get one at Bed Bath and Beyond for about $145.  Not bad, seeing that my last one cost me $229.  
I just hate the fact that in one weekend I managed to spend so much money, and did not even get anything out of it.  Everytime my husband says where is all the money going, I just cringe.  I am writing it all down now.  Broken garage door, new car battery, the kids school expenses, an iron, computer repairs, rising gas costs, AT&T charging me for all kinds of downloads that are not mine..........It is just not fair.
In conclusion, I find that life just likes to add salt on your wounds.  So smile, stand up, and pretend nothing hurts, and then maybe it will just all go away.  Right?
I thought so too, until my son told me that my husbands car  had a flat tire.